News and Events
5G-SAFE plus final event was arranged 30.5.2023 in VTT premises in Oulu, Kaitoväylä 1. The audience consisting of project members and invited national experts of the intelligent traffic research field received comprehensive survey for the project research fields, results and piloted use cases.
The final event was followed by the project final review by Celtic Next organization, taken place in the same location 31.5.2023. The preliminary feedback given by the authorities was very positive, the results of the project were found generally creditable.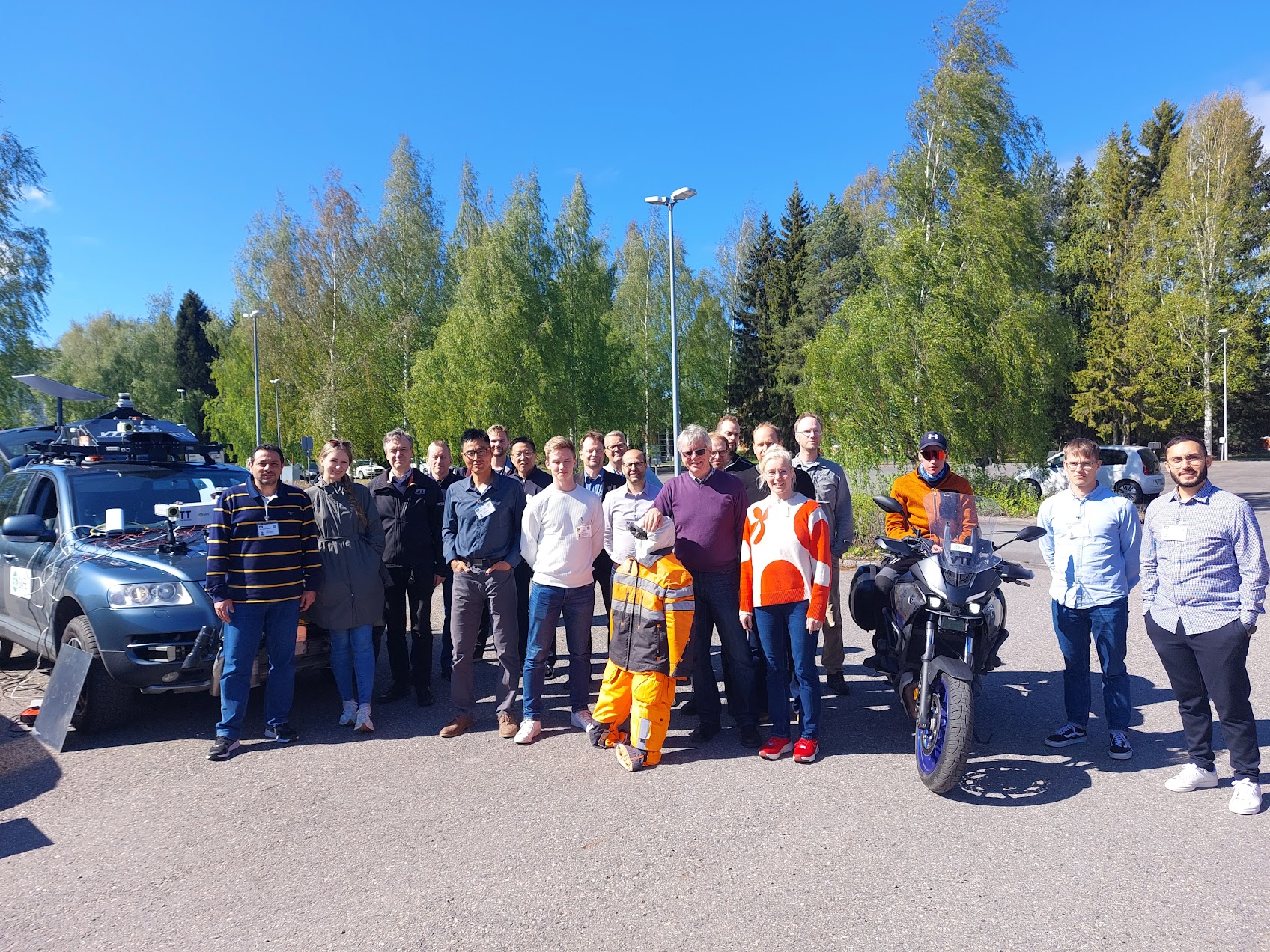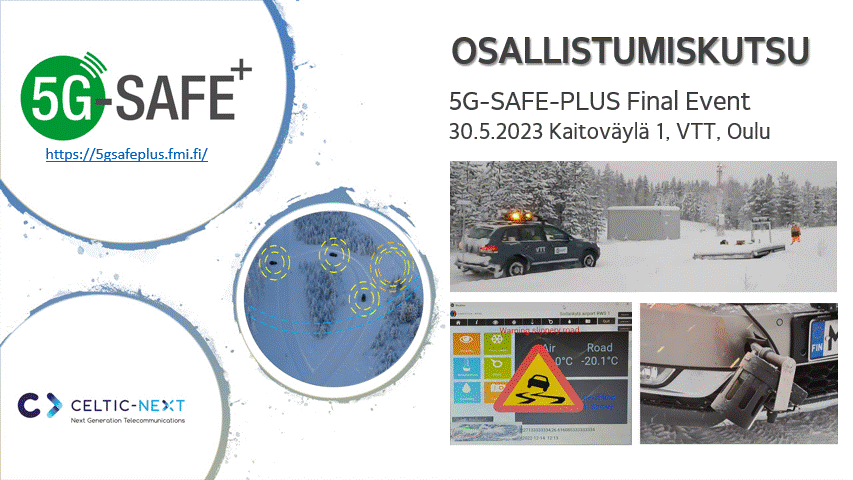 5G-SAFE Plus public demonstration of services preliminary pilot event was conducted 15.12.2022 in Sodankylä, Sod5G-test track of FMI
Ilmatieteen laitoksen tiedote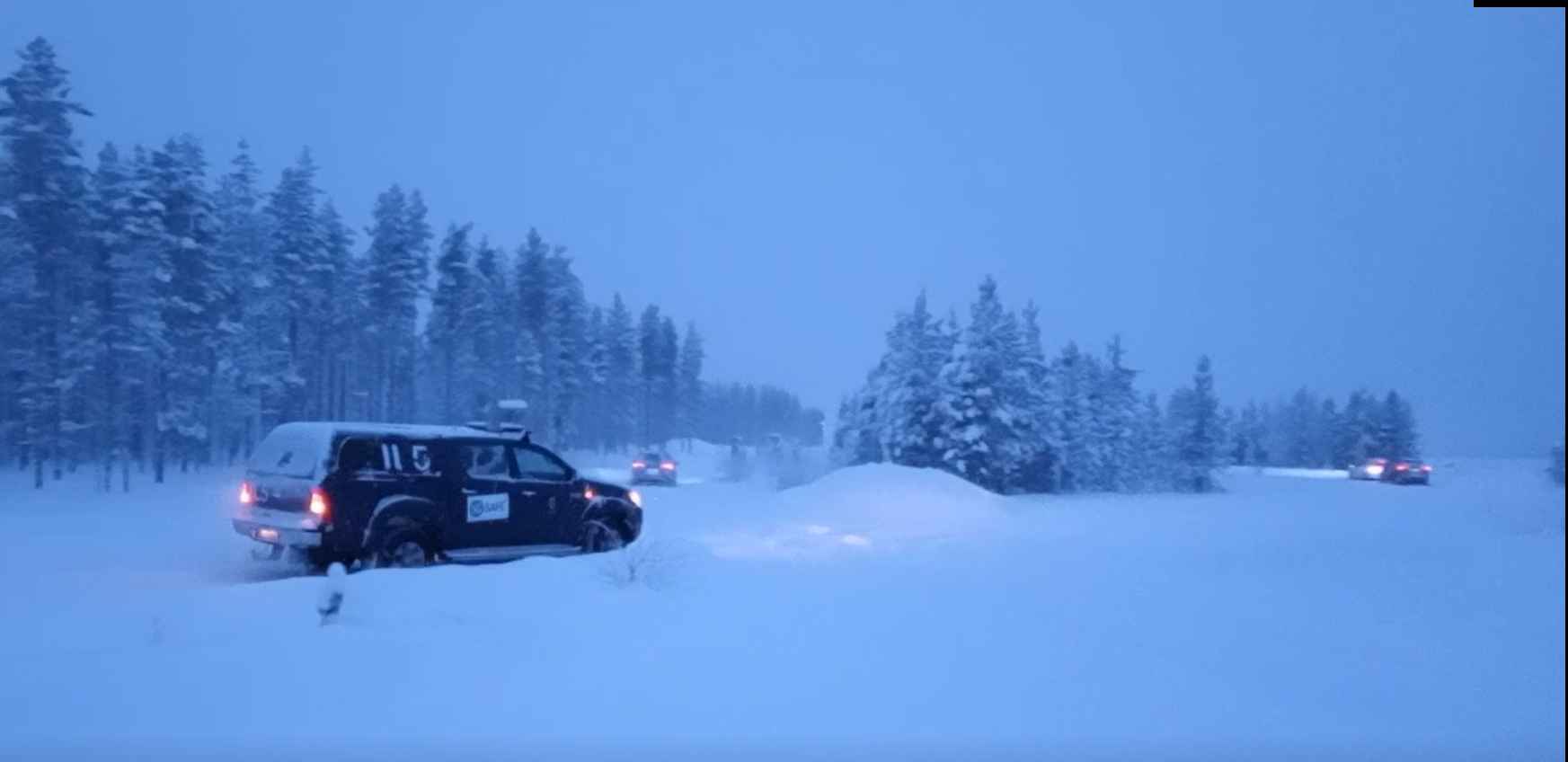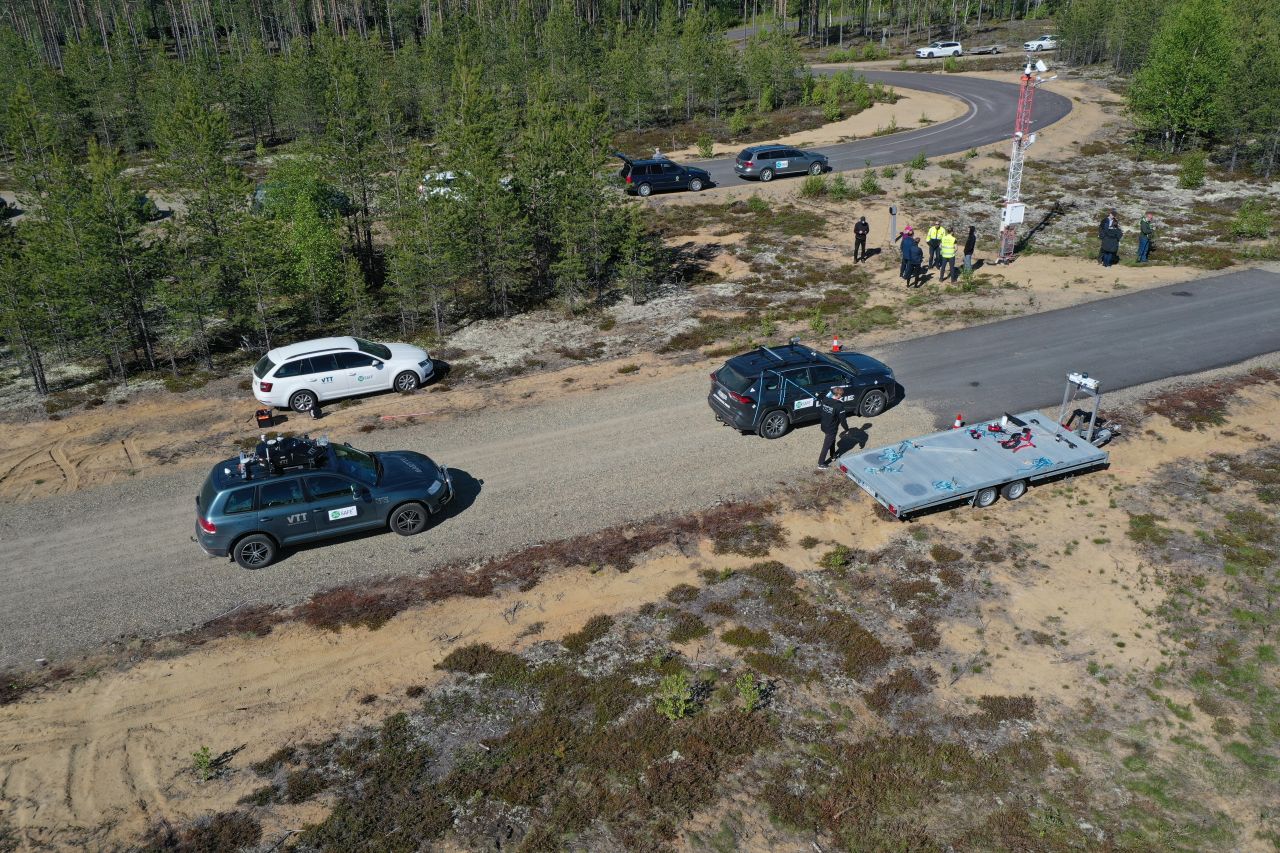 First draft model of Sod5G test track Digital Twin completed 9.9.2021 The first initiative model of the digital twin of the Sodankylä test track has been completed in the 5G-Safe-Plus Project. The digital twin will accurately produce a virtual simulation environment that mirrors the reality of the Sodankylä test track environment and sensors. A virtual sandbox will enable the virtual observation of data through sensors and other data sources, as well as allow dynamic environment simulation for rapid testing of physical changes within the test environment.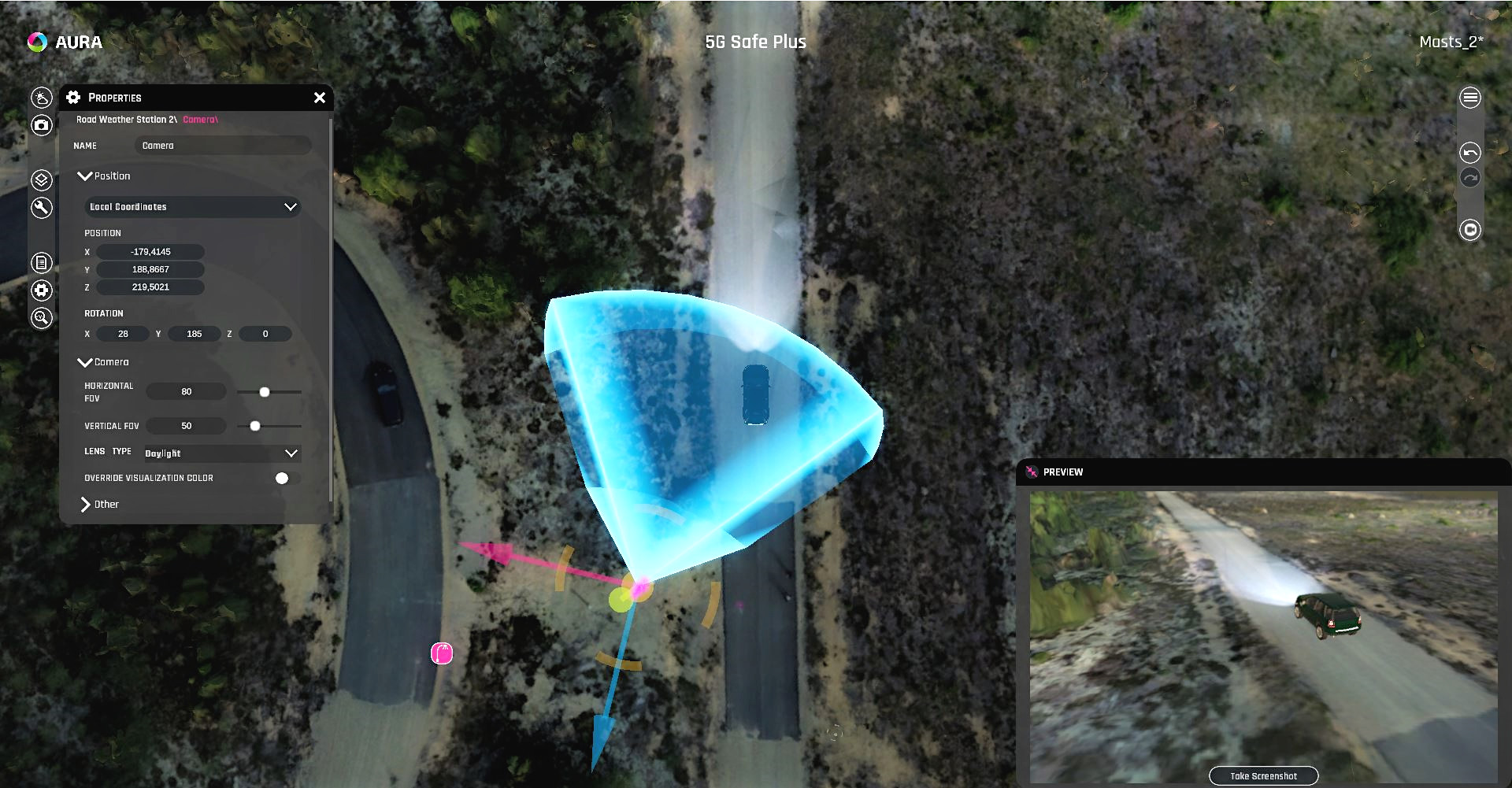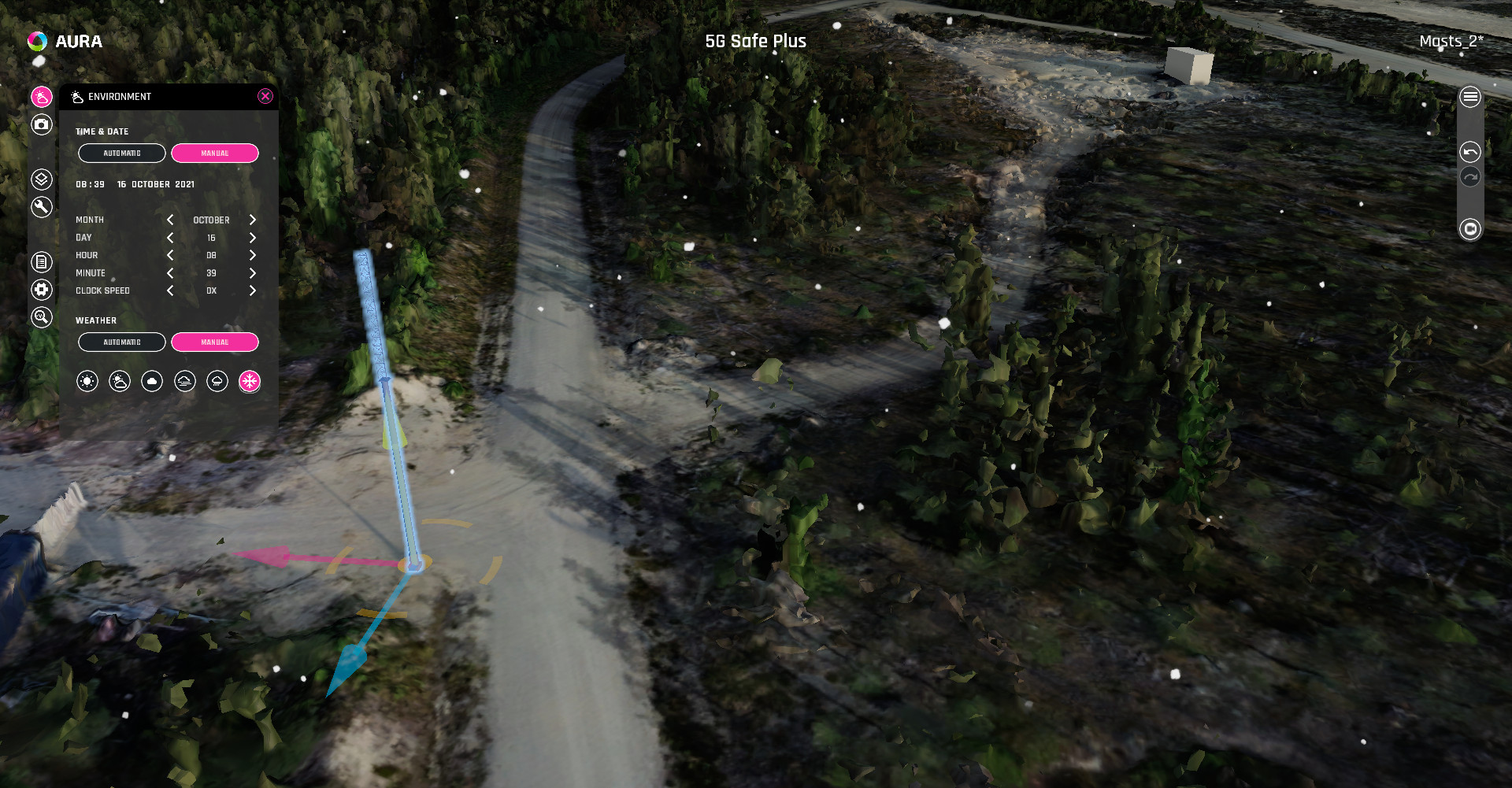 27.5.2021 New 5G NR test network in Sodankylä operating in 3.5 GHz band has been upgraded with second base station unit (2nd phase)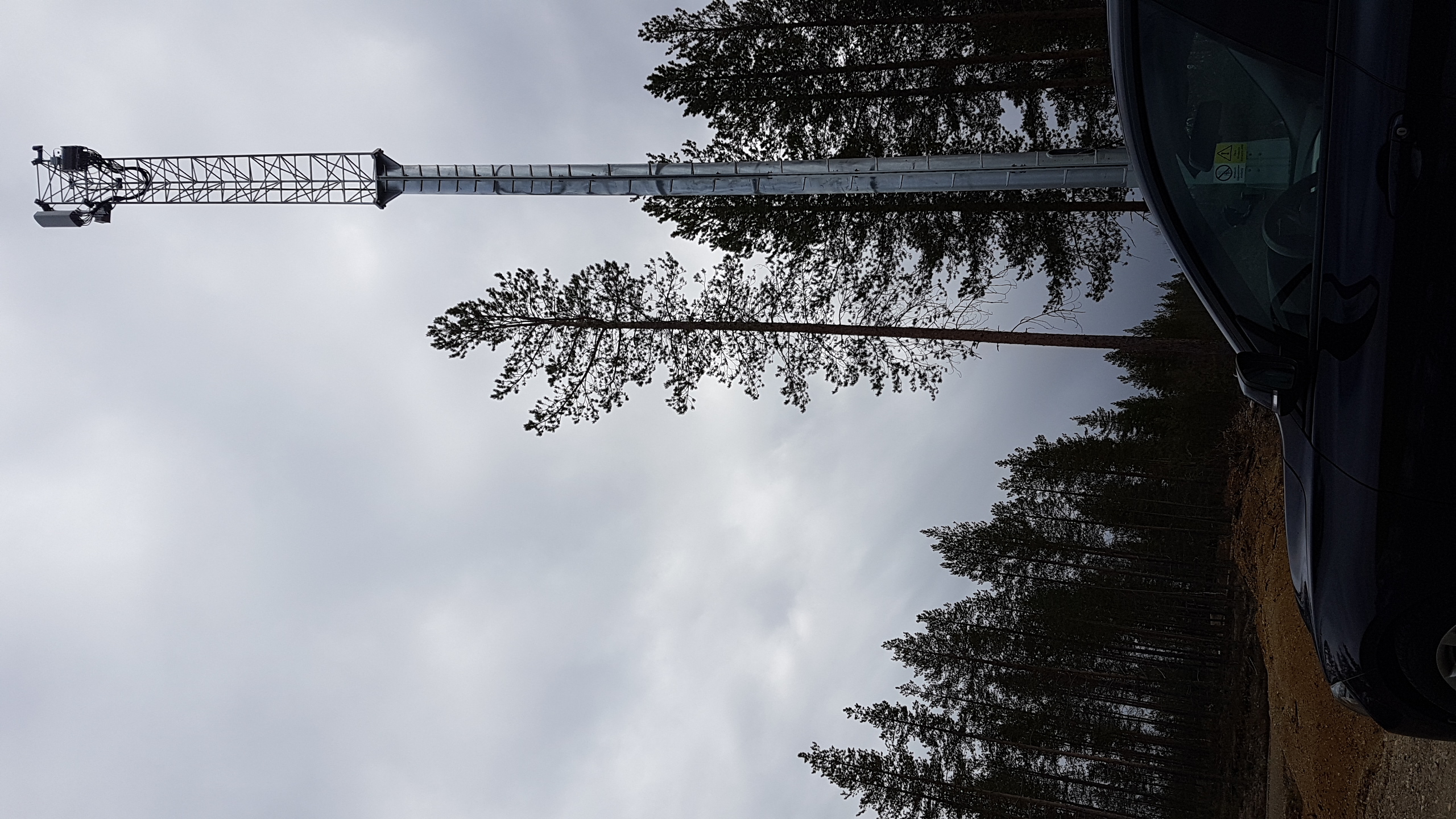 15.2.2021 New 5G NR test network operating in 3.5 GHz band launched in Sodankylä (1st phase)